Single Skein Assortment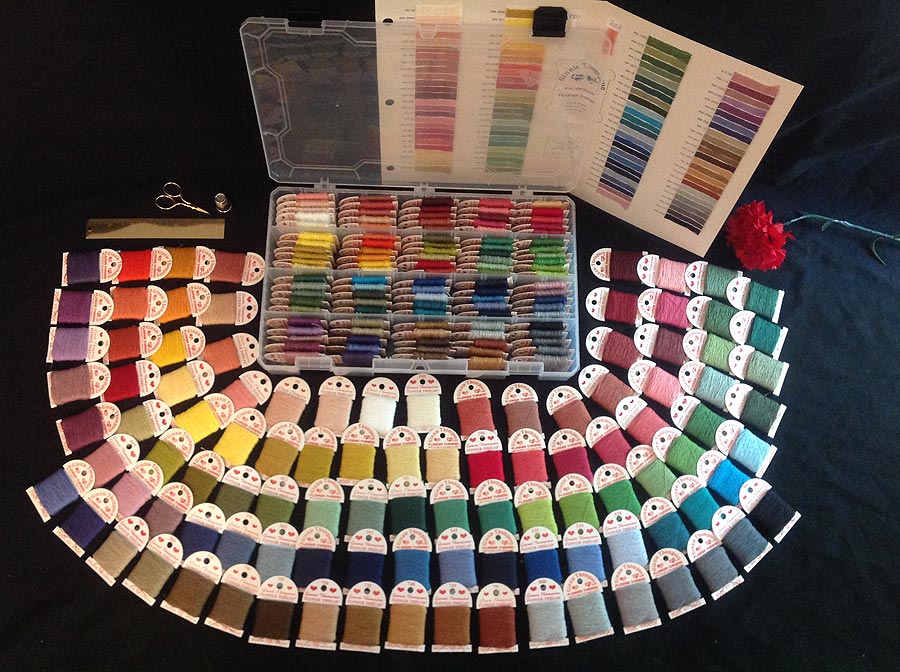 Due to the overwhelming response to Brenda Siwecki's loving comments on her Flosstube video, (and I suspect others, too--thank you) about Ginnie Thompson Flower Thread, we find ourselves overwhelmed and must temporarily suspend sales of the single skein assortment.
Thank you so much for your interest. We are dedicated to keeping this tradition alive. We will find our footing again in the next few weeks. If you have not already done so, click the join our mailing list link at the bottom of the page and we'll let you know when the single skein assortment will return.
---



Printed Color Card

Printers and monitors vary, and no printed representation can capture the beauty of the real fiber; but this free PDF file can provide an easy reference to help you choose your colors.

Download File  
(156 KB)
---
Simply fill in the desired quantity for each color in each column and click the "Order Now" button at the end of the list. Our shopping cart allows for only 100 items to be added to the cart with one click; so to order our grays and black, click "Continue Shopping" in the shopping cart to return here. When you return from the Cart to continue shopping, the quantities placed in the previous batch may be gone--but they will still be in the Cart.

© 2022 The Flower Thread Company     Meg@FlowerThread.com